What You Get
Data assessment
Sometimes the data is 'dirty' or requires enrichment with other data sources in order to be valuable. Do you need help with this data assessment? We will help you understand the inventory of your data and help you understand what the right strategy is to get the best out of this data.
Data Prep
For analysts in the business, the process of preparing multiple sources or blend them together is a slow and painful process. What if the data is just not right to combine? Tableau's built-in data prep solves this by delivering an intuitive and visual workflow for data blending, manipulating and enriching.
Advanced Analytics
Whenever you want to go beyond traditional analytics our Data Science team is ready to answer your questions. We can support with Predictive analytics, data mining, machine learning and much more to help your case move forward.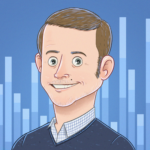 Data Domain Lead
If you require an in-depth conversation or advice on our data services offering, our domain lead Bjorn is at your disposal.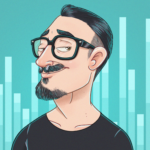 Data Science Lead
There are no secrets in the field of Advanced Analytics when you talk to Fabian. He's always open to having a conversation about your goals.