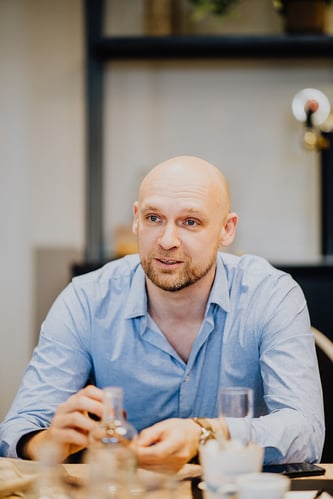 Since the company was founded in 2015, it has become a Salesforce partner with Tableau expertise in the EU. This investment from Salesforce Ventures will accelerate growth in the existing regions as well as help to prepare for expansion into Scandinavia in the coming years.
"We see many similarities in business terms between the Nordic countries and countries where we already have a foothold: the Benelux region, United Kingdom and Germany. Our future expansion into Scandinavia, with Sweden coming first, is therefore a logical next step and even a priority. It's one of the reasons why we're intensifying our relationship with Tableau and Salesforce, and we're already noticing that this funding is opening doors," explains Geoffrey Smolders, Biztory CEO.
Reinforce central structure
In the short term, the CEO is planning to expand 25% to 130 employees in Belgium, Germany, the Netherlands and the UK. "These branches have worked together but still separately until recently, so we realised there was a need to have a central entity above the different hubs. We are therefore looking for strong profiles to help establish and drive such a structure forward initially. We're aiming to expand to 300 employees and become European market leader in the medium term," says Smolders.
Tableau Software ecosystem
Tableau's visualisation capabilities make data accessible to everyone within an organisation, enabling greater efficiency and more informed business decisions. As a Salesforce partner, Biztory is providing unique expertise and innovations to help companies drive better business results with Tableau.
About Biztory
Biztory is a European consultancy firm that specialises in data strategies, from analytics to data visualisation, working primarily as a Gold Partner with US company Tableau Software. Biztory was Tableau's partner of the year for the NEMEA region (North America, Europe, the Middle East and Africa) in 2017 and 2018. Other partners include dbt, Fivetran and Snowflake. Biztory is Fivetran's current partner of the year.
Biztory was established in Antwerp in 2015 and now employs 100 people in four countries: Belgium (head office), Germany, the Netherlands and the UK. Biztory is part of the Xplore digitisation group, a leading cluster from The Cronos Group. In this capacity, it is also part of Spire: the largest Salesforce alliance in Belgium with 450 experts.