What is a cloud data warehouse?
A cloud data warehouse is a data storage and processing solution, hosted by a cloud services provider. It ingests and aggregates data from across a range of sources which can then be used for analysis.

Acting as a centralised source of truth for the business, implementing a cloud data warehouse offers the opportunity to break down long standing data silos and empower leaders, decision makers and end users with valuable, reliable insights.
Types of cloud data warehousing
There are two main types of cloud data warehouse architecture seen across the most popular solutions currently on the market: cluster-based, and serverless.

Fivetran describes the difference between a cluster-based architecture and a serverless architecture in the following way:

"A cluster-based architecture is typically used to host a data warehouse in hybrid cloud systems. There are multiple server nodes, each with its storage, CPU and RAM. The lead nodes intake queries and assign them to compute nodes to produce results. Organisations using this architecture must oversee the pipeline to check whether they have enough nodes to handle their queries."

"While in the serverless model, the cloud service provider fully manages the database clusters within your data warehouse. They will automatically allocate resources to handle query volumes without hindering speed. Teams need not closely monitor warehouse operations to maintain overall cluster health."

Amazon Redshift and Azure SQL Data Warehouse are two of the most popular cluster-based solutions, while Snowflake and Google BigQuery are the most prominent serveless solutions currently available.
Traditional vs. cloud data warehouse
While both traditional and cloud-based warehouses can provide a successful solution to meet data storage and processing needs, there are some key differences which set cloud data warehouses apart from a traditional solution, when it comes to initial configuration, ongoing management processes and overall capabilities.
Traditional data warehouses are typically…
Deployed as an on-premises solution requiring the installation and physical maintenance of servers and databases
Limited by their physical location in terms of data accessibility
A larger upfront investment, to cover hardware, software configuration and maintenance costs
Variable in integration capabilities and the data types they can work with
While cloud data warehouses…
Are more accessible across the business and remotely as it is hosted online by a cloud services provider
Consist of either a cluster-based or serverless architecture
Do not require the internal management of physical hardware and software as this is managed by the provider
Offer flexible and variable pricing models, without the need for significant upfront investment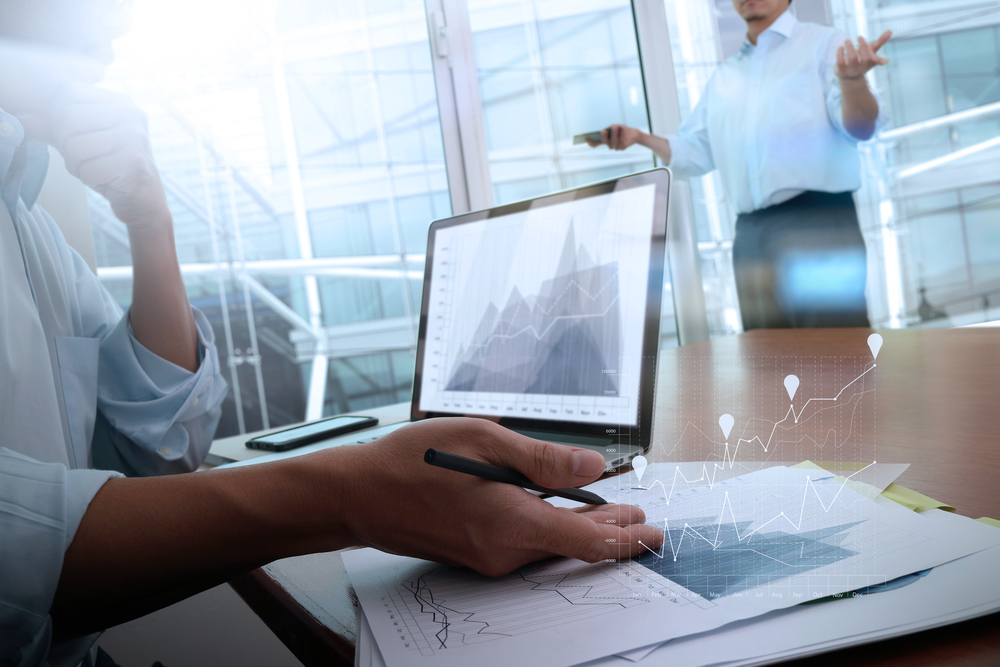 Advantages of using cloud data storage
As businesses build up larger quantities of data and need it to work harder than ever to drive the organisation forward, cloud data warehousing offers a wide range of benefits when compared to the traditional infrastructure many businesses currently rely on. Some of these benefits include:
Scalability
Cloud data warehouses provide a scalable solution for handling data storage and processing without the need for upfront investments in hardware or infrastructure. So, unlike traditional data warehouses, which are limited by physical capacity, cloud data warehouses can easily and dynamically adjust to suit demand. This allows organisations to handle larger amounts of data, accommodate varying workloads, and seamlessly scale up or down to meet their business needs.
Accessibility
A traditional data warehouse is usually limited in terms of its accessibility, offering access to data based on system usage or by location. This can significantly impact time to insight and hinder team access to necessary data, especially when many teams now operate in a remote/hybrid environment.

Cloud-based solutions in comparison are far more accessible to both teams and other analytics tools, providing web-based user interfaces and APIs. This enables users to interact with and analyse data without the need for complex setup or management.
Efficiency
Cloud data warehouses often support real-time data processing, allowing organisations to ingest and analyse data without delays or lags. This helps ensure that the most up-to-date data is available for analysis, reducing time to insight, and empowering end users to carry out ad-hoc reporting and analysis.
Removal of data silos
Data silos are a common issue which can significantly impact the trajectory of a business and the success of individual teams. Cloud data warehouses which easily integrate with existing data sources and analytics tools can help businesses aggregate their disparate data and extract powerful insights that were previously hidden.
Discover how the modern data stack can remove data silos and drive data culture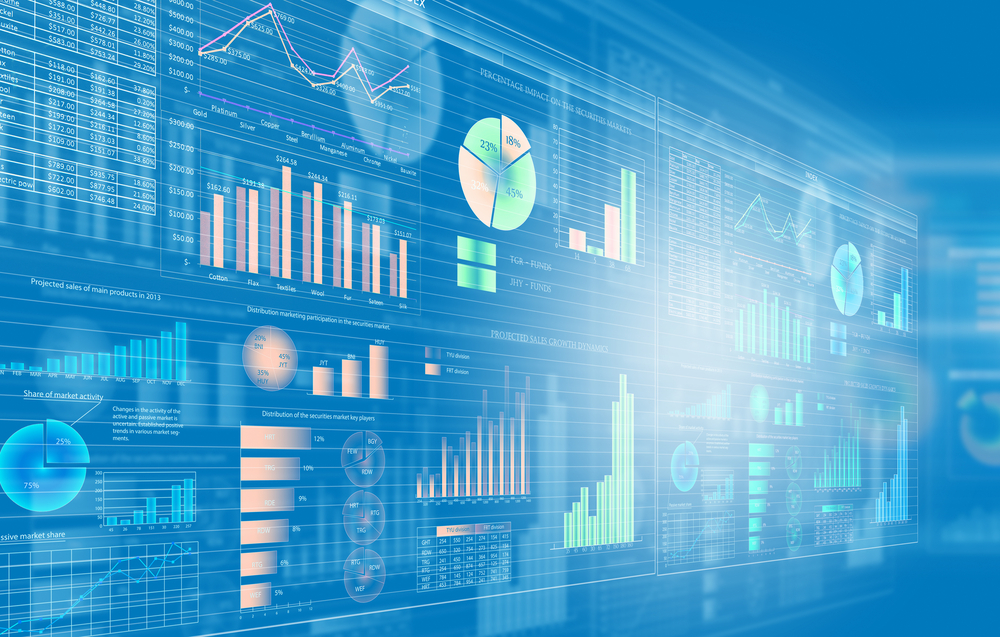 Common concerns when moving to a cloud data warehouse
Will there be a disruption to current operations?
When migrating to a new data warehousing solution, there is the potential for some disruption to day-to-day operations, however the extent of this will vary depending on factors such as the scope of implementation and the level of planning and preparation carried out.

Proper planning, testing, and coordination can help minimise disruptions during the migration process. It's essential to carry out an impact assessment, create a comprehensive migration plan, and communicate effectively with stakeholders to manage expectations and pre-empt potential disruptions.

If migrating from an existing warehousing solution to an alternative, there is also the possibility of running both warehouses in sync for a short period to help prevent these disruptions.

Ultimately, while minor disruptions can occur, these will easily be outweighed by the long term benefits of moving to a cloud data warehouse. If migrating from an existing warehousing solution to an alternative, there is also the possibility of running both warehouses in sync for a short period to help prevent these disruptions.
What if there is an internal reluctance to change?
A lack of project buy-in is one of the leading reasons digital transformation projects like this fail. It's important that the value offered by moving to a cloud data warehouse is effectively communicated across the business and with key stakeholders early on in the project timeline. Having the right people and the right support in place throughout the project will help ensure the necessary resource is allocated and will help ensure its ongoing success.
Will my data be secure if it's stored in the cloud?
While the security of on-premises data is solely the responsibility of the business, when it comes to cloud-based solutions, responsibility also sits with the provider themselves. This means that providers typically have robust and reliable security measures in place to ensure their customers' data is safe. However it's important for businesses to fully understand where additional security and governance measures are required internally to meet any compliance and regulatory requirements that may be specific to their business or industry.
Will there be increased operational costs?
As providers like Snowflake offer more flexible and pay-as-you-use pricing models, it's highly likely that your daily operational costs will actually reduce.

On-premises solutions require up-front investment, ongoing maintenance and manual updates, while also running 24/7 regardless of their usage. In contrast to this, cloud-based solutions create the option for businesses to customise their billing to suit their exact requirements. Plus, the responsibility and cost of managing and updating the software lies with the provider, removing that cost from the business entirely.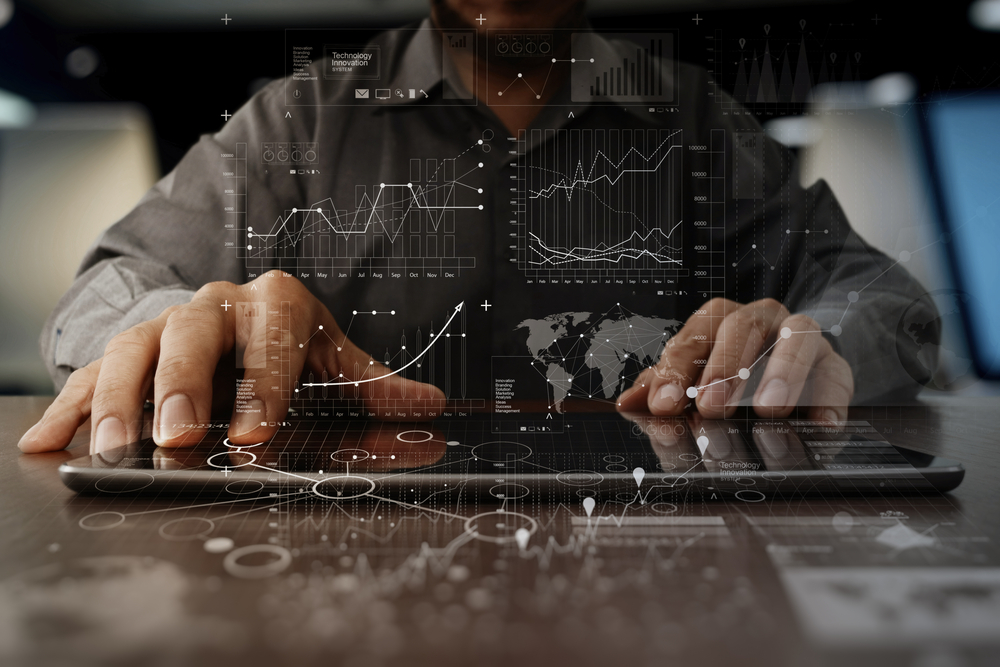 How to find the right cloud data warehouse for your business
When looking for the best cloud data solution for your business, there are some key questions you should ask to ensure all of your requirements are catered for:
What is your use-case and reasoning for moving to the cloud, and does your chosen tool best suit your use case?
What are your requirements when it comes to reporting, high-performance analytics, customer-facing analytics and machine learning functionality?
How will operational costs be impacted by migrating to your chosen solution?
How easily will it integrate with your existing tools and data sources?
What is the end user experience like?
Why Snowflake is our preferred data storage solution
Snowflake is a unique cloud data warehouse solution, powered by an architecture and technology that enables today's data-driven organisations. It offers a wide variety of workloads and applications which run successfully on any cloud, making it both a powerful and flexible solution for both enterprise and SME organisations.

Snowflake helps our customers get more out of their data, faster and provides:
Secure & governed access to your data
Virtually unlimited scale
Seamless access across clouds
Near-zero maintenance, as a service
Discover the power of the Snowflake data cloud
Get started on your journey to unlocking seamless data collaboration and begin the move to a cloud data warehouse with a free interactive demo of the Snowflake platform.
Explore how you can achieve higher quality, secure and reliable data so you can gain a full picture overview of your business, guided by one of our expert team.