Long Harbour | Customer Story overview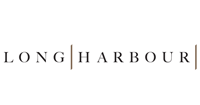 The Long Harbour are specialists in real estate investment, development & management. Ultimately they create and maintain desirable properties for thousands of tenants, whilst delivering growth to their investors.


Head of Systems & Digital Transformation, Ruchit Gupta-Chaudary is tasked with driving innovation through the use of technology. Due to the finite resources available to his small team, Ru enlisted the help of Biztory + Tableau to help extract value from one of the companies most underutilized assets - their data.
Tableau is the analytics platform of choice for Long Harbour due to its ease of deployment, ability to quickly explore subjects of interest & the abundance of support available. With the help of the team at Biztory, a series of business-critical dashboards have been developed.
Giving a new perspective on key areas of the organisation, including …
A customisable overview of the Sales Pipeline enabling tea members to quickly understand the state of play and adjust account management actions accordingly.

Automated internal financial reporting, reducing a manual task down from days of effort to minutes.

Investor feedback, articulating the value these key stakeholders derive from their relationship with Long Harbour.
Importantly these key benefits have been developed & deployed at pace, all the while keeping the Long Harbour team lean reducing unnecessary overheads.

- Luke