I began my career amidst a global pandemic.
Sounding like something out of an Orwellian fantasy, this wasn't quite the start I envisioned for my career. This is an account of my experience having just left university and joined a remote workforce for the first time, alongside colleagues and customers who're also doing this for the first time. COVID has given me a lot to think about, so grab a beer (or a coffee if it's before 6!) and settle in!
A brief timeline for context. After completing my master's degree in Business Intelligence and Data Analytics last September - I sent an unsolicited email to Biztory back in October as I liked the company, come March - I'm employed! Now, those of you who haven't been living under a rock may see the problem here, as little did I know at the time, but my timeline was fatefully entwined with that of an emerging pandemic rearing its ugly head in China and insidiously tunneling its way through the global population. In case you've been under a rock for the past 5 months, or you're visiting from the year 3000 - the threat I describe is that of the novel coronavirus, COVID-19.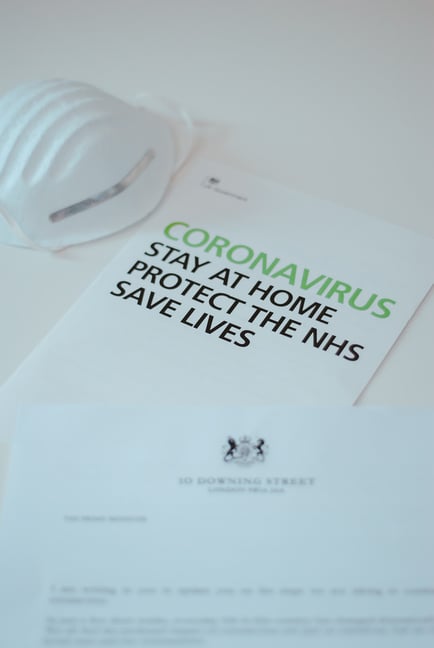 So, Careers. When I received my formal offer of employment from Biztory - I was overjoyed, ecstatic. On a deeper note, I was especially thrilled as landing the job with Biztory would mark closure on a difficult segment of my life, putting me right back onto the path I had hoped and expected to be on, following university. The first weeks come and go and it's a blinding start. Everything is going swimmingly, minus an overly-chilli'd baguette (bánh mì) incident that I'm assured was definitely not a hazing attempt. So my time at Biztory began quite normally, this wasn't to last.
As COVID took hold, I was faced with two serious and fairly unprecedented issues for the 21st century UK: food shortages and accommodation. My choice was fairly simple: stay in London and ride out uncomfortable food shortages and increased risk of infection or leave and double up on rent. I managed a grand total of one night in my new flat before, owing to the ongoing pressure from shortages of essentials in the city, I elected to join my colleagues in precautionary social distancing and move out of London to stay with relatives, doubling up on rent. This was ahead of imposed travel restrictions. This presented a profound financial issue for me and one that would only be exacerbated for less fortunate workers losing jobs to the pandemic or being forced onto government-funded furlough schemes at a 20% pay drop. Thankfully a good number of kind and compassionate landlords, including mine, did what they could to help their tenants through this difficult time. Thank you, AJ. My advice to anybody still dealing with this is to be realistic about your situation and speak honestly to your landlord to work out the best course of action.
Adjusting to the lack of work or working from home is a beast unto itself. Biztory being a digital consultancy, much of what we do can be done remotely. That said - the shift to 100% home-working subtle challenges even for seasoned workers, but especially so for a new starter. One of the greatest challenges I faced would be socialising whilst unable to leave the house. Confinement left me feeling isolated not only from friends and family but colleagues too. An influx of well-intentioned group calls and socials provided me with temporary relief but began to feel like more of an obligation. The isolation was further exacerbated by imposter syndrome, growing with each brilliant mind I encountered at Biztory validated by an inability to fully interpret their reactions towards my work or 'conventionally' socialise. I believe we underestimate how much of a conversation is expressed unconsciously and is expressed through subtle cues from our body. Hand gestures, pauses, inflections, and facial expressions are all much harder to read and interpret digitally. I found myself trying to read into social cues that may not have even existed, was that delay network latency or a confused pause?! It turns out this difficulty is so prevalent that it now has a name and article by the BBC, titled 'Zoom Fatigue'. That being said, I've found the effects of Zoom Fatigue to be far lessened with regular, more spontaneous 1-1's with friends and colleagues.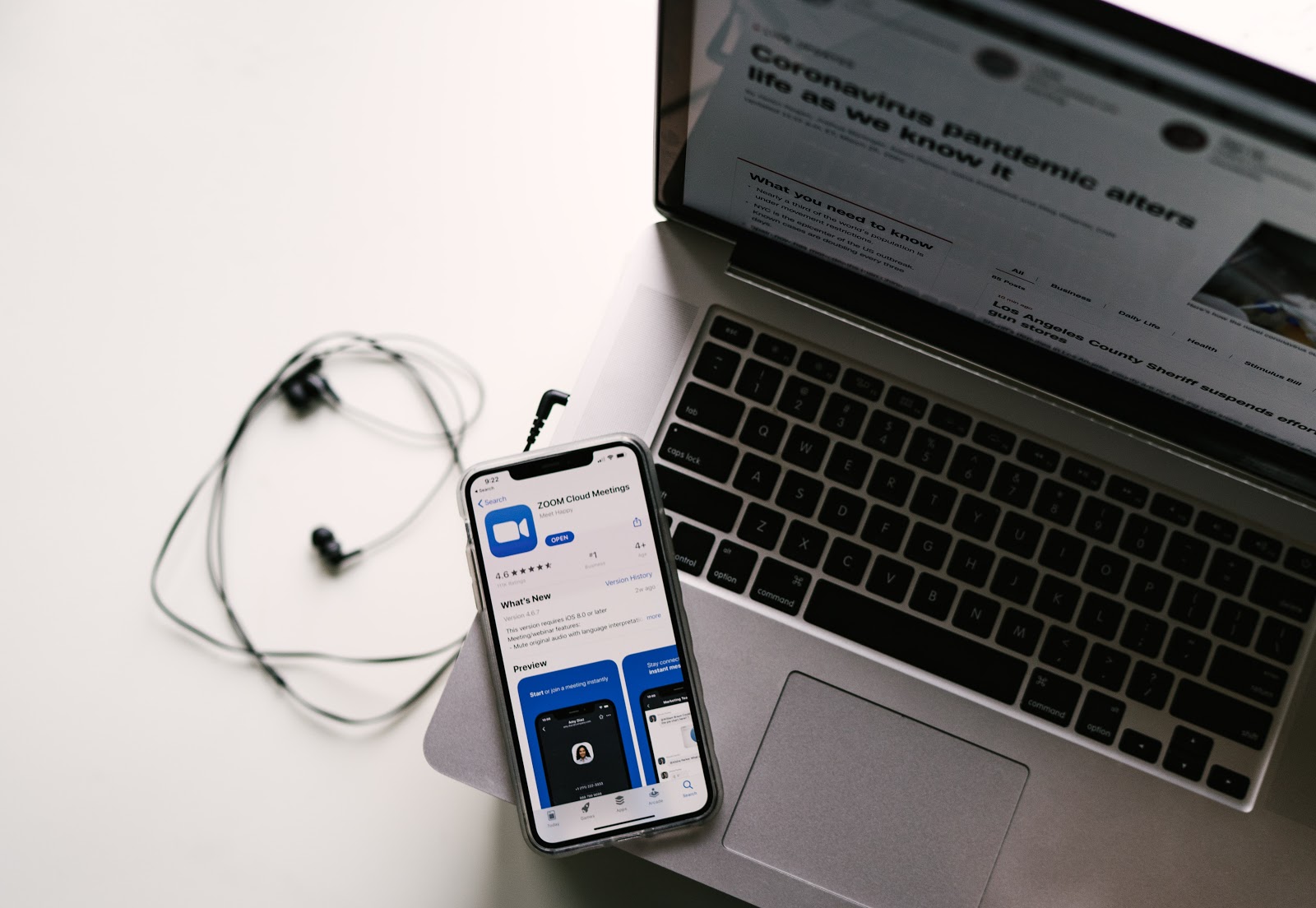 I also found my work/life boundaries blurring and my workdays seeping into my free-time. A big part of this phenomenon seems to be down to noticeable distractions that are outside your typical 'allowable workplace distractions', trips to the nearby coffee shop etc. In place of these, people are now contending with pets, children and for me; noisy neighbors whose children have apparently just discovered FIFA but, by the yelling, probably aren't very good at it. A good pair of sound-cancelling headphones were tonic here. I also found that adjusting my working pattern to be akin to the 'Pomodoro technique' (allowing brief intermissions or distractions) helped greatly with regards to retaining focus and productivity. Despite my adjustments I did eventually reach an uneasy apex in uncertainty and found that reaching out to my manager for an honest appraisal was the only way to reign in my thoughts, which worked a charm. In honesty, there's no real 'silver bullet' here - you've got to decide what works best for you. Professionally, having a supportive team and great management meant that I was clear on what was expected of me. It is my personal opinion that if your management doesn't account for your human side, that's bad management and you're in the wrong job (unless your registered place of birth was Boston Dynamics). Personally, I also found self-care paramount. Routine is key. Sleep well, exercise regularly, and enjoy the sunshine. And practice mindfulness to build stress resistance - I highly recommend Headspace.
As restrictions ease and the grip of Corona begins to wane, I've spent a lot of time reflecting. This hasn't been the 'dream start' to a career that most would imagine (a close friend of mine started work at Public Health England just before this – perhaps that IS the dream start). For me, my goal is to learn as much as possible. As such, starting at such a turbulent time has been uniquely challenging, forcing me to quickly hone my soft skills and stress management and adapt my hard skills in response to a dynamic new environment. I've also found it to be a revealing indication of my employer's priorities - with a result I'm personally pleased with. Financially, I've been able to creatively save money that I'd otherwise creatively waste. Though perhaps the most profound benefit for me personally has been time. Without a daily commute and with nowhere to go in the evenings, I've been gifted days of life back. Quarantining with family, this has allowed me to spend more quality time with my family than I have done for years. Additionally valuable extra time with my aging family dog and a soon-to-be-emigrating close friend - bringing it home how precious and fleeting this time really is. Additionally, as a bona fide nerd it has presented me a great opportunity to shovel time into side projects and reading that would go otherwise un-started (but will likely remain unfinished).
So, overall - what was it like starting work during a pandemic lock-down. Actually, not half bad. The lock-down has presented a unique opportunity for most of us to jump out of the usual rhythms and cadence of life and learn how to adapt to an usual situation. I hope that people, myself included, are discerning on the elements of 'normality' we reintegrate in the coming months. If ever there was a time for instigate groundbreaking change, it would be now.