New Features Tableau 2020.3 - A snippet of the new stuff!
Hi, I'm Matt and I'm an Analytics Consultant with Biztory. True to form, Tableau is the gift that keeps on giving - with updates being put into our hands on a regular basis. Well, Tableau 2020.3 just arrived and I want to present to you, a super quick glimpse of just a handful of the new features in Tableau 2020.3 that come with this iteration.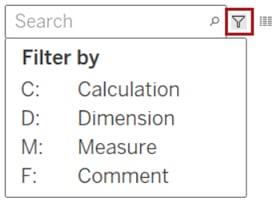 Searching for fields of interest
So, if you're anything like me, you regularly use the search functionality at the top of the data pane on the left. Just so you don't scroll up and down endlessly. With 2020.3, we have an added function to make this activity even smoother, with the addition of a filter to help us find fields of interest.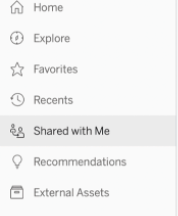 Easily find items shared with you
Before I really organised myself, I was always having to request new links to dashboards and reports that people had built. We don't need to worry about this anymore, as we now have a new feature in the web tool -'Shared With Me'. Any time an item is shared with you, it is added to your 'Shared With Me' page!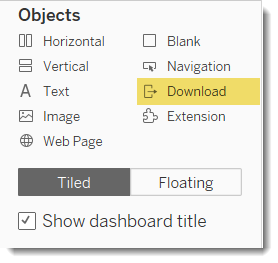 Downloading crosstab files using a dashboard object
I can say with confidence that, nearly all clients I have worked with, have at some point asked that they be able to download to crosstab, straight from the dashboard. Now we don't need to provide magical workaround solutions - we can add a brand new object to the dashboard to do just this!
I love that this now exists! No more black magic download buttons for me!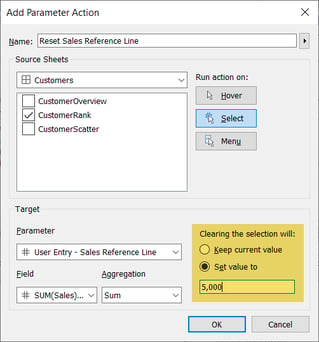 Resetting Parameter actions!
I don't know about you but I have often wished I could reset a parameter value when deselected in the viz. You can still leave it as the defined value in the action of course, but you now have an added option to set a custom value when 'clearing the selection'. This one pleases me immensely!
To round up this whistlestop tour
This release, the list of new features in Tableau 2020.3, comes with over 30 enhancements, including things like being able to write to databases from Tableau Prep - automatically granting users with licenses when they first sign into Tableau Server or Tableau Online - improved data modelling with new relationship methodology - IN operator for calculations and so many more!


Interested to learn more about these new features? Don't hesitate to subscribe to our Skill-up focusing on Tableau version 2020.3 on August 20th. Subscribe here!