Thinking of taking one of the Tableau Certifications? We explore the benefits...
Currently there are 3 levels of certification offered by Tableau:
Tableau Specialist
Tableau Certified Associate
Tableau Certified Professional
All 3 exams are available for Tableau Desktop and the 2 Certified exams are available for Tableau Server. Certifications are valid for 3 years from the date that the title is achieved, this means you have time to learn all of the amazing new features of the Tableau Platform between your exams.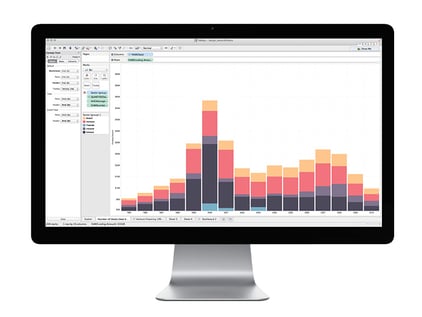 So, is it worth it?
The Desktop Certified exam costs $100, certified associate exams come in at $250 per sitting, with the desktop certified professional at $600 and the server certified professional at $800. Compared to some other software certifications the fees aren't too bad, and more and more roles that require Tableau are stipulating some level of certification. It gives employers confidence in the candidate, demonstrating that they have a high level of technical skill and the ability to work in a quick and timely manner, especially when certified professional is required. So in my opinion, I think that the embarking on the certification program with Tableau is well worth the investment in time and in money. This is even more crucial as the Tableau community grows, along with the list of organisations using Tableau. The opportunities to show off these valuable skills are increasing daily.
So what is the difference between the 3 levels?
There are 3 levels of certification and the difference is pretty clear. For Tableau Desktop, the Specialist certification demonstrates that the title holder has a good understanding of foundational knowledge of Tableau Desktop, as well as roughly 3 months hands on experience with the tool. For both Tableau Desktop and Tableau Server, Certified Associate demonstrates a comprehensive understanding of the software functionality, with users having had about 5 months mininmum experience when taking the Desktop exam. When I passed my Tableau Desktop 9 Qualified Associate (as it was called before they changed the name to Certified Associate) certification exam, it was a great way for me to showcase that I have a high understanding of the capabilities of Tableau, as well as being able to use many of the more advanced features.
It is recommended that some sort of formal training is taken to make sure you know all of the nitty gritty terminology that Tableau uses. This exam is by no means easy, and with a 2 hour time limit, you need to have your wits about you and be prepared.
If you would like to speak to us about how Biztory can help you or your organisation with Tableau Training courses, reach out to us now:
The second level of certification is Tableau Certified Professional. This is a big step up from Qualified Associate. I gained my Tableau Desktop 9 Certified Professional a few years ago and have just re-taken my Tableau Desktop Certified Professional exam a few weeks ago so am eagerly awaiting my result but this is what it is all for, that seal of approval.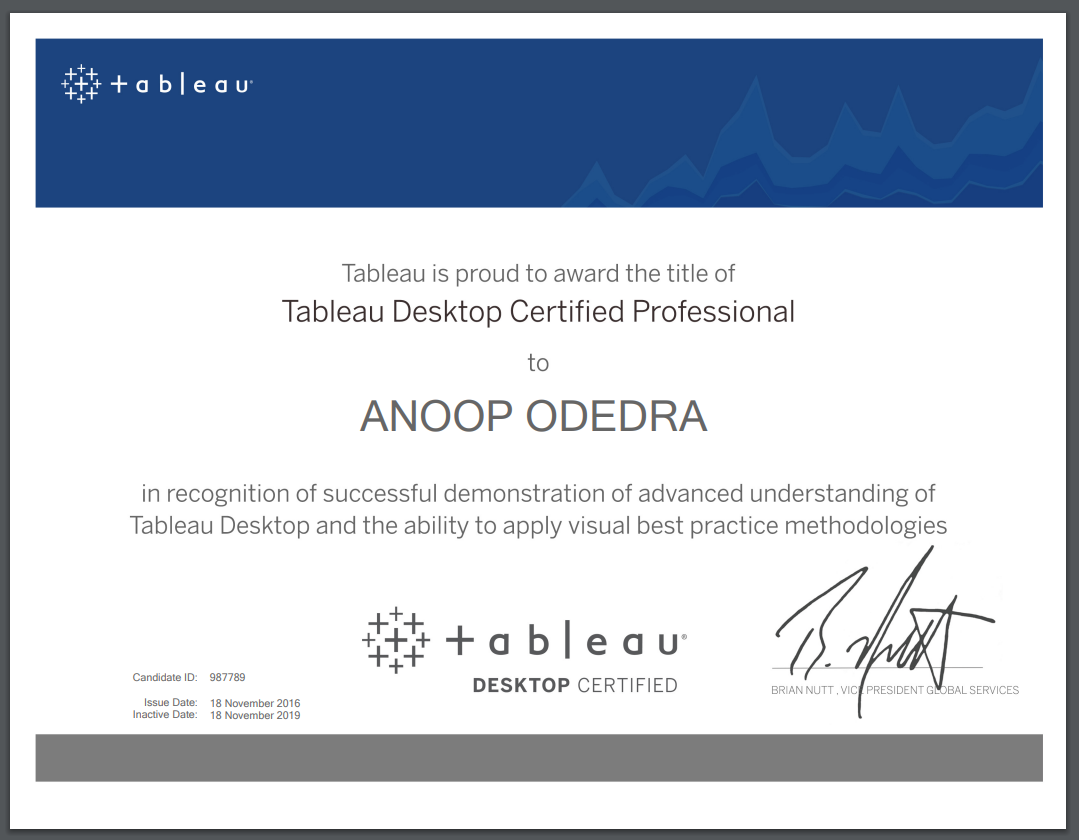 Tableau Desktop Certified Professional exam is a 3 hour intensive rollercoaster with a wide range of questions. Generally, I am pretty good at exams, and I tend to finish really quickly while being careful too. This exam took me 2 hours 55 minutes with just enough time to check and submit my answers. While there are some in depth technical questions, this exam is much more focussed around best practices and timeliness. To have the title of a Tableau Desktop Certified Professional is an exclusive group to be in - there are not that many of us in the world! I had carried out lots of preparation before hand (it would be silly not to spend a few days preparing in my opinion) but still it was pretty difficult. Yet not impossible and if you pass the exam it is an amazing achievement!
I also had the pleasure of embarking on the Tableau Server Certified Professional exam in 2017. This took exams to a whole new level. The exam is only held at the Tableau Headquarters in Seattle, sporadically at Tableau Conference or in special circumstances elsewhere around the world. I was lucky enough to be able to take mine in London. I was in a room for 7 hours (you read that right, 7 hours!) to take the exam and we had to demonstrate that we knew all about Tableau Server Administration and Architecture using best practices. This involved single node and multi-node deployments for High Availability, configurations for high extract usage, amongst other scenarios. 7 hours seems excessive, but similar to the Desktop Certified Professional exam, I finished with about 1 minute to spare so my brain was fried by the end. But I am super proud to say that I passed the exam and can now put myself in a very elite group of people who hold both Tableau Desktop and Tableau Server Certified Professional titles.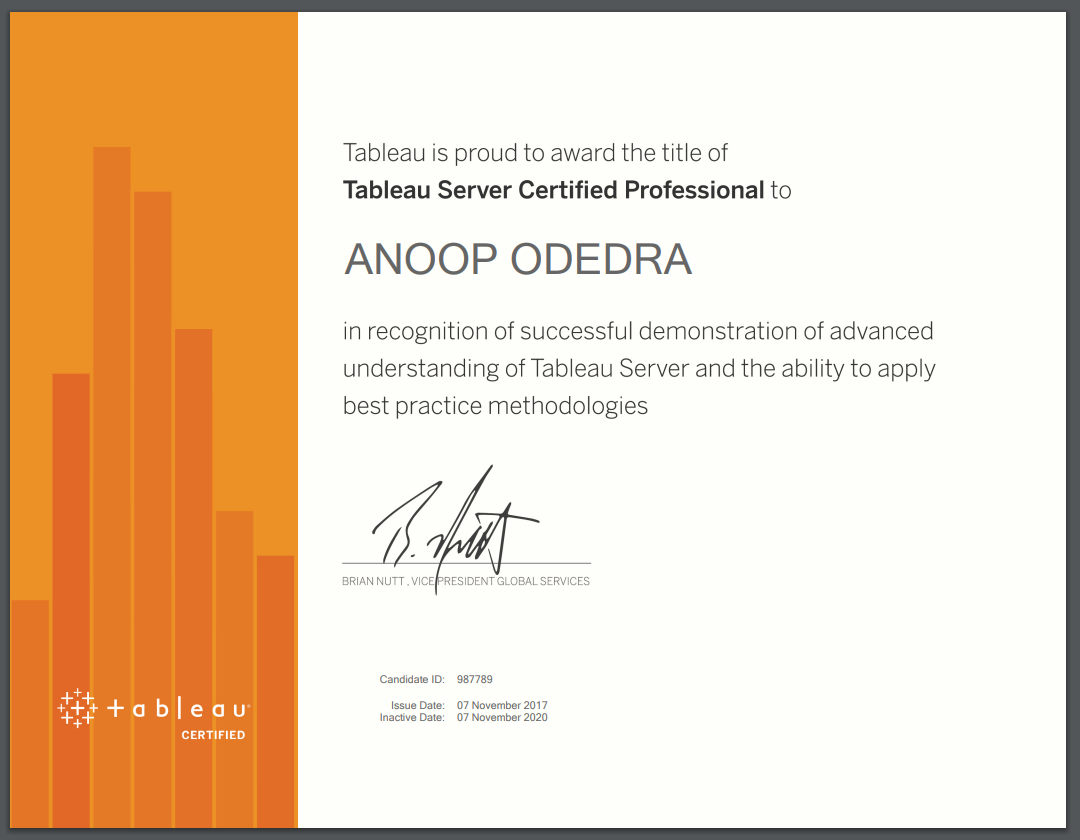 There are several recommendations to those looking to become Certified Professionals but only one pre-requisite: you must have passed the Certified Associate certification before taking the Certified Professional certification. Tableau recommends taking the Visual Analytics course as preparation for the Tableau Desktop Certified Professional certification exam as it is much more focussed on storytelling (60%), best practices (20%) and advanced technical skills (20%).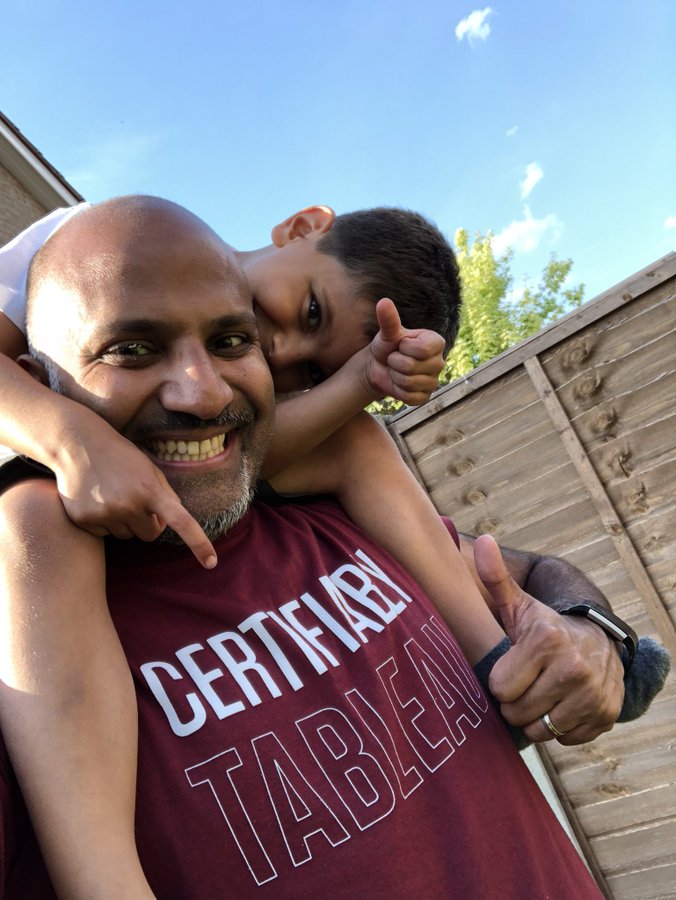 I am not the only one proud to be wearing my double Certified Professional Certifiably Tableau t-shirt!
To help you on your certification journey we have a range of training courses available. The Tableau Desktop course should put you in a great place along with some experience to pass the Tableau exams. We also have a Tableau Server Admin training course which is designed for hands on administrators, but also for anyone wanting to take the Tableau Server Qualified Associate certification exam. Check out my post on Tableau Training or contact us to schedule your course.
As a closing point you may be asking "Why do I really need to know this?" Learning about visual analytics best practice doesn't just apply to Tableau dashboards. You can take the knowledge and utilise it in any report writing tasks. So turbocharge your Tableau dashboards with a training course and fast track your way on the certification path with Biztory training courses.
For more information on Tableau certifications, visit the Tableau website at: