Have you ever asked yourself, "What skills do I need to grow in my job?" It often comes up at appraisals and reviews, along with the intention of week long courses to learn new skills.
Tableau is fast becoming a "must-have" skill when applying for analyst roles, and having worked with many analysts in my career, in my opinion the skill is more than just the technical know how of the software.
I have been using Tableau for over 7 years now, I have been on every course they offer, I have every certification available and I am now a certified Tableau Trainer. In my journey towards Jedi-hood I have also watched webinars, been to workshops, attended conferences and user groups as well as hours and hours of reading books, websites and blogs to learn as much about Tableau as possible. I am a Principal Consultant at Biztory and training is a passion for me. With my wife being a primary school teacher, I cannot get away from training and teaching but I have learned lots about the different ways that people learn and how to best ensure that everyone attending the course fees empowered to use Tableau when they leave.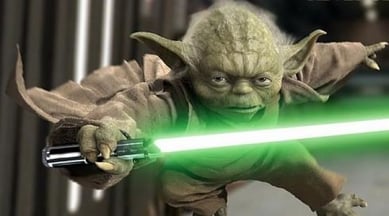 The first step is often the most important in training as it lays the foundation of what you will learn so you can then build upon that. This is why I think that the Tableau syllabus of courses is a great place to start. Tableau offer a comprehensive training programme which is available directly or through a select few Tableau partners (of which Biztory are one I am proud to say). The content has been developed alongside the software but also by trained and experienced teachers who have studied the art of helping people learn. One of the many advantages of the Tableau training courses is that it will always be kept up to date. This is key, especially with Tableau committed to delivering 4 major software releases each year, new features and benefits are flooding out to customers and it is vital that courses are kept up to date to give customers the best possible introduction to using the software.
There are several courses available and in this blog series I will be focusing on each individually so that you can get a really deep understanding of who the courses are for, what they cover and how to progress towards becoming a Tableau Jedi.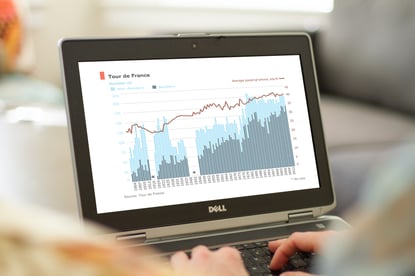 Tableau Desktop Training Courses:
Tableau Desktop I: Fundamentals
Tableau Desktop II: Intermediate
Tableau Desktop III: Advanced
Visual Analytics
Tableau Server Courses:
Tableau Server Administration
Tableau Server Architecture
If you are new to Tableau, or if you have been using Tableau for a little while but never been on a formal Tableau Desktop training course, I would always say that you should start from the beginning of the programme. Tableau Desktop I: Fundamentals lays all the foundations for you to build upon in later courses; skip this course at your peril! This is where we will start our journey in next week's blog post.
Before I leave you for today, let me say a quick few words on delivery. There are a few different methods of delivery as well as locations that you can take a Tableau training course:
Classroom training - this is delivered in 4 ways
Public training course - open registration for you to pay for online and then attend
On-site training course - if your company wants to train a number of people at the same time it is often much more cost effective to take advantage of an onsite training course where we come to your offices and deliver the course to you
Tableau Conference - at every Tableau Conference there is the opportunity to take training courses and certifications. Tableau Conference Europe (TC Europe) is in London this year on 3-5th July. If you are interested in coming along to this spectacular event which has great keynote speeches, a preview of the product roadmap, customer stories and product workshops, just contact us today
Virtual Classroom - like a public training course you can register for this and attend at the specified times by logging on virtually from the comfort of your own home or office.
Web/Online course
e-learning has become an important delivery method for Tableau and you can now take advantage of this option to go through Tableau Desktop I: Fundamentals and Tableau Desktop II: Intermediate, Desktop III: Advanced or Prep in your own time via the web. You have access to some support but you don't have a trainer who can answer your questions on the spot but this is a cost effective way of getting to know the Tableau Platform; interactive, self-paced learning.
Workshops, events and the community
The Tableau community is a fountain of knowledge, with countless blogs, vlogs and events being run. The vibrant members are always trying to help and are a resource. Reach out to people on the Tableau forums, Twitter or in person at an event or user group. There is also a long list of free training videos available on the Tableau website (www.tableau.com/learn)
Having tried all these methods, my personal feeling is that the most effective way to learn tableau is in a classroom. You get the experience of a Certified Tableau Trainer who has been there and done it for a number of years, they have some great use cases to help bring the learning into context for you both conceptually and in the business world, and you can ask as many questions as you want so you get the most out of the time with your trainer.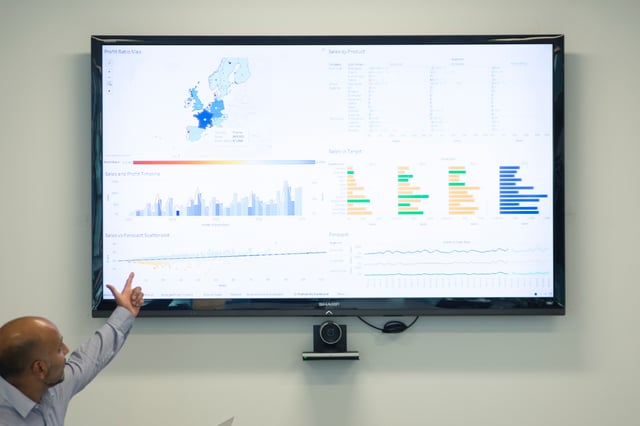 So that is a brief intro to the world of Tableau training. Next week we will look at the first course, Tableau Desktop I: Fundamentals, in a bit more detail, including:
Who is the course aimed at?
What does the course cover?
How long does it take?
Are there any pre-requisites?
Where do I sign up?
If you have any questions about Tableau Desktop Training courses, or want to schedule a course, contact us now:
Until then,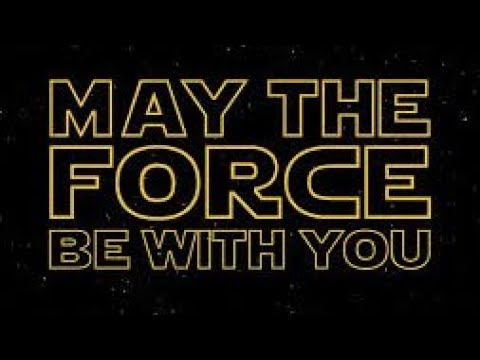 Read the other posts in this series:
1. How can I become a Tableau Jedi?
2. From Jedi Initiate to Padwan - Tableau Desktop Training: Fundamentals
3. Progressing to Jedi Knight - Tableau Desktop Training: Intermediate
4. Your final Tableau Jedi Training - Tableau Desktop Training: Advanced
5. The missing piece of Tableau learning to become a Tableau Jedi Master
6. Tableau Server Training - the Dark Side of the Tableau Force