The Jedi training programme follows a similar structure to becoming a Tableau Jedi with 4 stages:
Jedi Initiate - Tableau Beginner
Jedi Padwan - Tableau User
Jedi Knight - Tableau Power User
Jedi Master - Advanced Tableau User - working towards Tableau Jedi
Last week we took a look at the overall Tableau desktop training programme, if you missed it check it out here.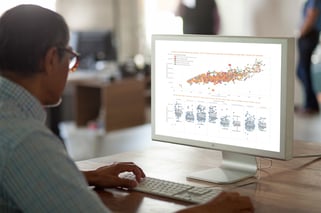 Lets focus on the all important first step:
Tableau Desktop I: Fundamentals.
We are going to look at
Who is the course aimed at?
What does the course cover?
How long does it take?
Are there any pre-requisites?
Being the first part in a series of courses, the Fundamentals course is aimed at beginner Tableau users, the Tableau Jedi Initiate. You don't need to know anything at all before beginning this course, it is literally for anyone who can use a computer. From analysts who want to become advanced users of Tableau, to senior directors who want to ask and answer questions of their own data rather than wait for IT to do it for them, if you have questions of data and want answers then this is the course for you.
The Tableau training programme is very hands on and interactive. It gets your hands stuck in right from the get go. There are exercises to embed the knowledge and there are examples for you to observe. This way, regardless of how you learn, you will pick up the skills. If you prefer to do things to master a skill, great! There are loads of questions and challenges. If you prefer to watch, your Certified Tableau Trainer will walk through an example almost every step of the way.
You receive a comprehensive training manual with all the theory, exercises and solutions, plus a digital student resources folder containing Tableau workbooks and data sources to support the hands on activities.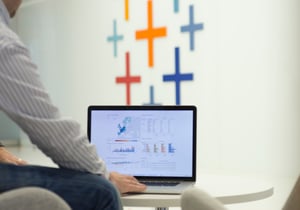 This course covers everything you need to connect, analyse and share your data analyses. Upon completion you will be able to:
Connect to your data
Edit and save a data source
Understand Tableau terminology
Use the Tableau interface / paradigm to effectively create powerful visualisations.
Create basic calculations including basic arithmetic calculations, custom aggregations and ratios, date math, and quick table calculations.
Represent your data using the following visualisation types:

Cross tabs
Geographic maps
Heat maps & highlight tables
Bar charts and line charts (including dual axis)
Dual axis and combined charts with different mark types
Scatter Plots

Build dashboards to share visualisations.
Seems like a lot to cover, doesn't it? Some BI tools take weeks of constant training to learn. Tableau is different in a lot of ways, but one is how simple it is to grasp. Because of that, the fundamentals class takes just 2 days to cover. Your expert trainer will guide you through the material, be a constant fountain of Tableau knowledge, and ensure you come to the end of the 2 days as a confident and competent user of the fundamental Tableau features. (I even like to throw in some best practice tips to help you on your way) But what does it all mean? How is it relevant to you? Your trainer has the skills to give examples and use cases of every skill taught in the course, making it relevant to your day to day work so that you can apply the skills. While we can come in and build your analyses for you, it is much more efficient and cost effective for you to learn how to use Tableau (it's pretty easy - Chris often spends Friday afternoons teaching primary school kids how to use Tableau).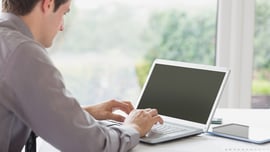 So that is it, you are left with the knowledge to ask and answer questions of your data, see and understand your data and become a Tableau Padwan to expand on the knowledge you have learned in those 2 days.
"How do I sign up to a class?" I hear you ask! Simple, contact us today and we can get the ball rolling. We can point you in the direction of a public class if there are only 1 or 2 of you wanting to learn, or if you can get a group of you together, it may be much more cost effective to consider onsite training. We can help with both!
Well done! You are on your way to becoming a Tableau Jedi!
Want to know more? Get in touch today!
The next step - becoming a Tableau Jedi Knight/Power user - taking the Tableau Desktop II: Intermediate course. And once again:
Read more blogs in this series:
1. How can I become a Tableau Jedi?
2. From Jedi Initiate to Padwan - Tableau Desktop Training: Fundamentals
3. Progressing to Jedi Knight - Tableau Desktop Training: Intermediate
4. Your final Tableau Jedi Training - Tableau Desktop Training: Advanced
5. The missing piece of Tableau learning to become a Tableau Jedi Master
6. Tableau Server Training - the Dark Side of the Tableau Force