Your formal Tableau Desktop training is complete, (if you missed last week's post about the final Tableau Desktop training course, read it here) but what next? How do you become a true Tableau Jedi? There are a few critical skills that you need to master. In this blog post we will go into detail about what those skills are, how to go about acquiring them and then talk certification.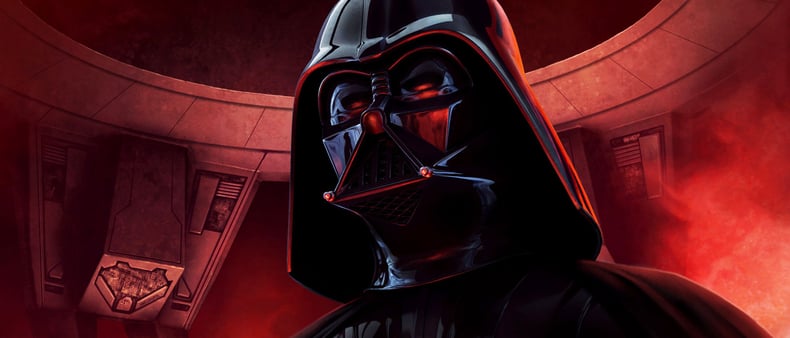 You have worked hard to become a highly competent Tableau user, you have a great set of skills, but don't be lured by the dark side of the force. Keep to your path and you will succeed. What are the skills that you will most definitely need to achieve your goal of jedihood?
Know how to use Tableau including advanced functionality including:


Table Calcs
LODs
Advanced calculations
Bespoke chart types
applying various charts in a multitude of situations

Time

To be a true Jedi, you need to be able to complete tasks quickly!

Best practices

Keeping to best practices is not easy, there are so many rules to follow, and while there are exceptions to the rules, you need to have them ingrained in the way you approach a task to make sure you use the rules effectively
How can you learn about these softer skills. The number 1 way is to practice, practice, practice. Take part in social data projects such as #makeovermonday or #workoutwednesday or #sportsvizsunday
All of these will help you learn how to do do those more advanced chart types and applying your knowledge in a variety of ways. It will also help you shave minutes off the time it takes you to create a viz. The more familiar you become with Tableau, and the shortcuts to get to your style of building, the quicker you will build so that nails the second skill too. Practice also helps with the third aspect but you can supplement that with some extra training.
The Tableau Visual Analytics course is still my favourite course to date, it is all about best practices for sharing information and insights. The course is designed to help you create visualisations that can be easily used and understood. Looking at concepts such as change blindness, pre-attentive attributes and when to use which chart, this course really does set you up to be a Tableau Jedi Master. I have added to this with some other courses and books such as the Big Book of Dashboards which is great for seeing real life uses for dashboards, to increase my knowledge of best practices around data visualisation. Here is a whitepaper to get you started on learning the basics of Visual Analytics Best Practices:
There are countless workshops, courses, books and seminars about data viz best practices, but one place where a load of them come together is Tableau Conference. I have been to the last 4 in London and am looking forward to TC Europe which is in London in 2020. Get in touch if you want to know more about it:
At #TC there are some great workshops from beginner, to advanced, Tableau Doctor sessions if you have a specific challenge that you are trying to overcome, keynote speakers, product roadmap to see what is coming in future versions of Tableau, #IronViz competition live on stage and the Data Night out which is a great way to relax and connect with like minded Tableau enthusiasts. Over 3 days, this is an event not to be missed!!!
"I want a rubber stamp of approval for my skills", I hear you say? Lets talk about Tableau Certification. I am proud to say that I am 1 of less than 100 people around the world (at the time of writing) who currently holds both Tableau Desktop and Tableau Server Certified Professional titles. There are 3 levels of Tableau certification, Specialist, Certified Associate and Certified Professional.
Specialist is for those who have foundational skills and understanding of Tableau Desktop and at least 3 months of applying this understanding of Tableau. Certified Associate is a way of measuring competency with the features of Tableau. It is recommended to have at least 5 months dedicated use of Tableau before taking this exam. Certified Professional measures advanced use of Tableau, the ability to apply visual analytics methodologies and it is recommended to have at least 9 months dedicated use of Tableau.
What are you waiting for? Time to pick up that light sabre and become a true Tableau Jedi Master! If you have any questions, want to learn more and hear about how to sign up? Contact us today and we are more than happy to help.
It doesn't end here though! Now that we have talked about Tableau Desktop, next we will have a look at Tableau Server and that is a whole different ball game!
Read more blogs in this series:
1. How can I become a Tableau Jedi?
2. From Jedi Initiate to Padwan - Tableau Desktop Training: Fundamentals
3. Progressing to Jedi Knight - Tableau Desktop Training: Intermediate
4. Your final Tableau Jedi Training - Tableau Desktop Training: Advanced
5. The missing piece of Tableau learning to become a Tableau Jedi Master
6. Tableau Server Training - the Dark Side of the Tableau Force