First things first, a short intro!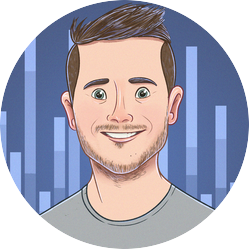 Hi, my name is Nicolas and I've been working as an Account Manager at Biztory for the past 2.5 years.

My aim is to help small and medium sized businesses reach their analytical goals faster and easier. Region-wise, I focus on Belgium and Luxembourg, having direct contact with a range of different companies, all with different use cases.

I help them find smarter, faster and more automated ways to evaluate, deploy and adopt a data-driven culture. That's about it!
---

SMB? What's that?
Quite simple, Small and Mid-sized Businesses; small defined as organisations with fewer than 100 employees and mid-size enterprises defined as companies with 100 to 500 employees. These can be considered the heartbeat of emerging and/or developing markets, thus also have a certain responsibility to innovate and grow their business in a substantiated and effective manner.

Although this is quite a big range of different companies, with different goals, different verticals, different opportunities and threats… When we're talking about 'how they want to grow their business?', the answers are quite similar:
- Become more data-driven


- Visualize gathered data to gain more insights
- Save time by automating processes
- Share insights with internal staff or clients
- ...

In short: get the best possible value out of their data. That's the bottomline.
The drivers behind this business-strategy are usually also quite similar, although the analytical goal can differ: save time, save money, streamline internal reporting, …

So,how can we help?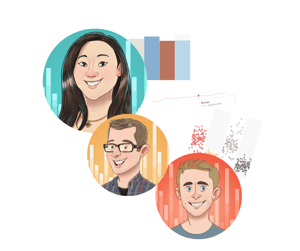 Biztory, as a company, is specialised in helping people see and understand data. We can start working on a complete solution, from data pipelining, data warehousing to data visualisation. Or we can help out in either of those subjects independently. We bring significant expertise to the table, from A-Z, on a technical and business level. No matter the question, we'll make sure you get the answer.

By getting us involved from the get-go, we can significantly increase the speed of implementation, skill up the users, and provide valuable knowledge every step of the way.

Li
censing
Now, more than ever, people need access to data to drive the business forward, even if their relationship to data differs. Discovering usage patterns, required functionalities, possibilities to share, … can be quite a pickle. Let us help you understand the different license types, different capabilities and what to think of before we actually press 'launch'. We'll make the best possible assessment and provide a tailored license approach that best fits your needs.

Inspire Lab
Getting started is always hard, but have no fear, we're here to guide you through the maze. We help inspire you as we sit down with key users and decision makers to align our visions for true data democratisation and self-service analytics. Leverage our experience in exploring the available options to really get the most out of your most valuable assets: your people and your data.

Engage Lab
Designed to accelerate learning and deliver immediate return on investment, we connect to the data, build prototype dashboards and publish them over the course of 3 days. Sounds like a lot of work in 3 days? It definitely is, but given our experience in hundreds of rollouts, we're able to deliver first insights, build your confidence and leave you with a clear understanding on how the software works. When we leave, you'll be comfortable to continue to iterate dashboards and even build new ones. We provide you with transparent insight in every step.


Consultancy
Don't worry, we can still help you out afterward if you want us to. Our consultants are happy to assist, on a long-term basis or through ad-hoc projects. This bunch of genius people is what turns our clients into lifetime customers. Highly skilled and experienced, they will leave no question unanswered and will make short work of all visualisation requests. They are deeply passionate about helping you find answers in data easier and faster, by using industry-leading tools like Tableau, Snowflake, Fivetran, …
There's so much more to talk about
This of course is just the tip of the iceberg: we can help out with a lot more. Think about workshops, labs, training, support, … You don't need to rediscover fire yourself;, we have all the tools and knowledge you need to get that campfire raging in no time.

Not really sure if data analysis and/or data visualisation could be something for you?
Not confident on how you can leverage data to improve your business?
Thinking about monetising your data and providing customer-facing analytics?

Let's have a chat and see if you are ready to become truly data driven!
Hope to hear from you soon!
- Nicolas