What is CRM analytics?
CRM analytics involves the use of tools and techniques to analyse customer data, and gain a 360 view of the customer journey. From customer interactions with marketing, sales and customer service, stakeholders across the business can unlock valuable insights to help improve customer satisfaction, increase retention, and drive revenue.

Ultimately, the goal of CRM analytics is to remove guesswork, enable data driven decision making, and deliver a deeper understanding of the customer.
What is Salesforce CRM Analytics
Salesforce CRM Analytics is a tool that provides data-driven insights to businesses that store data in a CRM system, and empowers customer-facing teams with intelligent analytics and predictions within Salesforce workflows.

With the acquisition of Tableau, Salesforce has significantly improved and expanded their on-site analytics suite, offering a Tableau 'Lite' version inside Salesforce. In short, it provides a more in depth analytical overview compared to the out-of-the-box reporting Salesforce has, and can leverage the Einstein framework to provide AI analysis.

With Salesforce CRM Analytics, businesses can add context to numbers, identify trends and problems earlier, and gain a stronger understanding of their ideal customers' needs and behaviour. What's more, it doesn't need the data to sit within a Salesforce CRM to allow businesses to benefit from its powerful functionality.

Overall, it is a powerful tool that enables businesses to fully utilise their CRM data to help achieve their business objectives, with some of the key visualisation benefits of Tableau.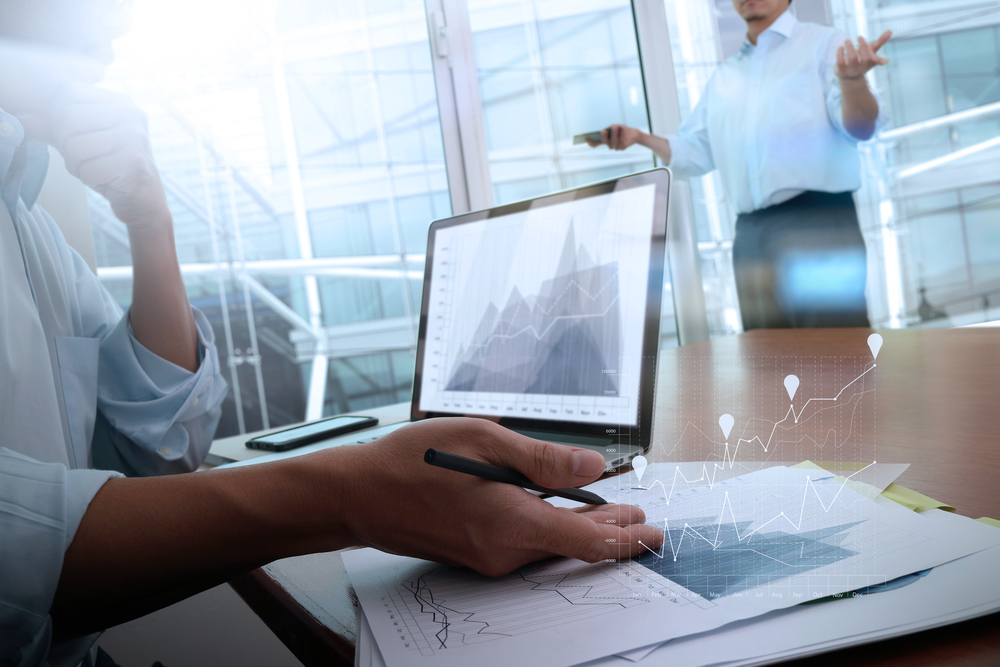 What can you track with CRM analytics?
Used properly, CRM data analytics can provide the actionable insights businesses need to invigorate team performance and truly drive data culture. But, to deliver those insights, the right KPIs and metrics need to be identified, tracked and analysed to uncover the story business data is trying to tell. Some of the extensive data points that could be leveraged through CRM analytics tools include:

Marketing metrics:
Using data analytics tools, marketing teams can better track and report on the ROI of marketing activities, and ensure budgets are allocated to the areas that will deliver results.
Looking at metrics related to website traffic and interactions, campaign performance, lead generation and social media engagement, marketers can become more efficient and better communicate the value of their activity and value to the business.
Sales metrics:
Analysing sales performance over time can unlock huge opportunities to optimise processes, better nurture prospects, and identify inefficiencies that are holding teams back from achieving their goals. Providing decision makers and sales reps the access they need to key metrics such as attributed revenue, sales pipeline performance, deal velocity, and win/loss rates can help businesses identify valuable or problematic trends early, and become more responsive to the needs of their prospects.
Customer service metrics:
Customer service metrics such as customer satisfaction, response times, issues raised, complaints and resolution rates, can help uncover areas for improvement, not only within the customer service function but also throughout the customer journey. Depending on when and how feedback is gathered, and how customer issues are both managed and communicated, these insights can often be siloed to the team responsible for addressing them. However, tracking, sharing and leveraging these insights can significantly improve customer loyalty and retention efforts across the business.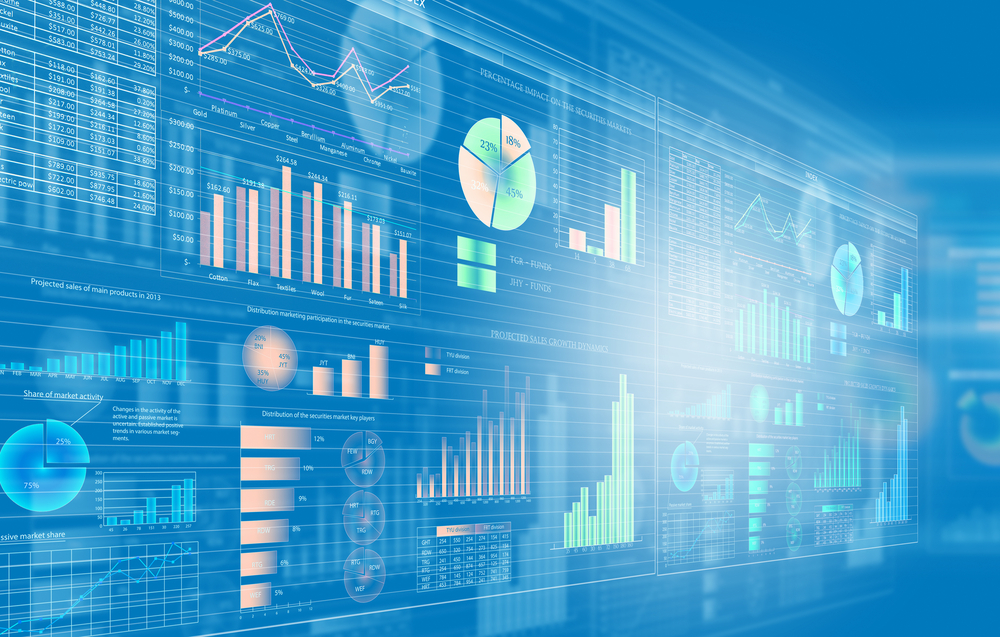 The benefits of CRM analytics
Gain a 360 view of the customer
A Customer 360 is a comprehensive view of a customer's data that includes their interactions, purchases, and behaviour across all touchpoints with a business.

With accessible and reliable customer data at teams' fingertips, leveraging customer insights throughout the buyer journey to enhance their experience and drive business performance is one of the most valuable benefits of implementing CRM data analytics tools.

However, this can be broken down into a huge number of benefits that can be seen both pre and post-sale.

Pre-sale benefits
From the time leads first come into the business, to when a sales conversion happens, both marketing and sales teams can see significant value from leveraging their database insights.

Marketing
Monitoring things like website interactions, conversions from marketing efforts, and phone and email interactions with the sales teams, marketing teams can gain a more thorough understanding of their target market, where they are in their purchasing journey and how to better target them. Other marketing-specific benefits include:
Better opportunities to personalise marketing efforts and communications
Stronger insights to inform segmentation of the target market, and ensure marketing initiatives are effective
Improved data visualisation and access to real-time reporting
Opportunities to identify strongest channels for lead generation to prioritise efforts

Sales
From a sales team perspective, these insights can also provide more knowledge of the types of leads coming into the business, whether they align with the ideal customer and also identify any patterns in purchasing behaviour. Other sales-specific benefits include:
Increased opportunity to identify upsell and cross-sell opportunities thanks to a full overview of the customer
Stronger insight into the customer prior to sales conversations, enabling more tailored and valuable interactions
Enhanced productivity, allowing sales teams to prioritise leads and focus outreach efforts
Improved sales forecasting ability with more accessible and reliable lead/customer data
Post-sale benefits
Once a sale has been closed, the revenue generated is only one aspect of the value it holds. Post-sale insights are some of the most valuable to help improve the ongoing sales process, but they can also inform key aspects of the marketing and customer service functions too.

Marketing
Once leads have been passed to sales, and ultimately convert or drop out of the sales funnel, it's easy to assume that the most valuable information here will be offered to sales and customer service teams. However, marketing are able to extract key information around the channels driving the most sales and revenue, and where they should be focussing future marketing efforts. Other marketing-specific benefits include:
Ability to better analyse and communicate marketing performance and ROI
Opportunities to nurture existing customers to support retention efforts
Identify key drop off points in the sales process and opportunities to expand sales enablement efforts

Sales
Analysing CRM data post-sale allows sales teams to better understand their successful customers and their missed opportunities. This knowledge enables them to tailor their approaches and offering going forward, with the aim of developing more effective sales strategies and increased future conversion rates. Other sales-specific benefits include:
Reduced manual data input and management
Stronger goal and forecast reporting
Stronger understanding of pipeline performance and conversion rates between stages of the sales process
Enhanced data visualisation and dashboarding functionality

Customer service
The ability to track and manage customer enquiries, complaints, and feedback, in the same space as other customer data is held, makes for a more efficient process and a more fluid experience for the customer.
By leveraging CRM data, customer service teams can identify recurring customer issues, track resolution times, and measure customer satisfaction, enabling them to continuously improve their service quality. CRM data also facilitates seamless communication and collaboration across teams, allowing them to share relevant customer information and insights with colleagues. Other customer service-specific benefits include:
Tailored customer service efforts, allowing for more informed support conversations
More robust problem tracking and management
Improved feedback and communication channels with sales and marketing
Expanding upsell and cross-sell efforts outside of sales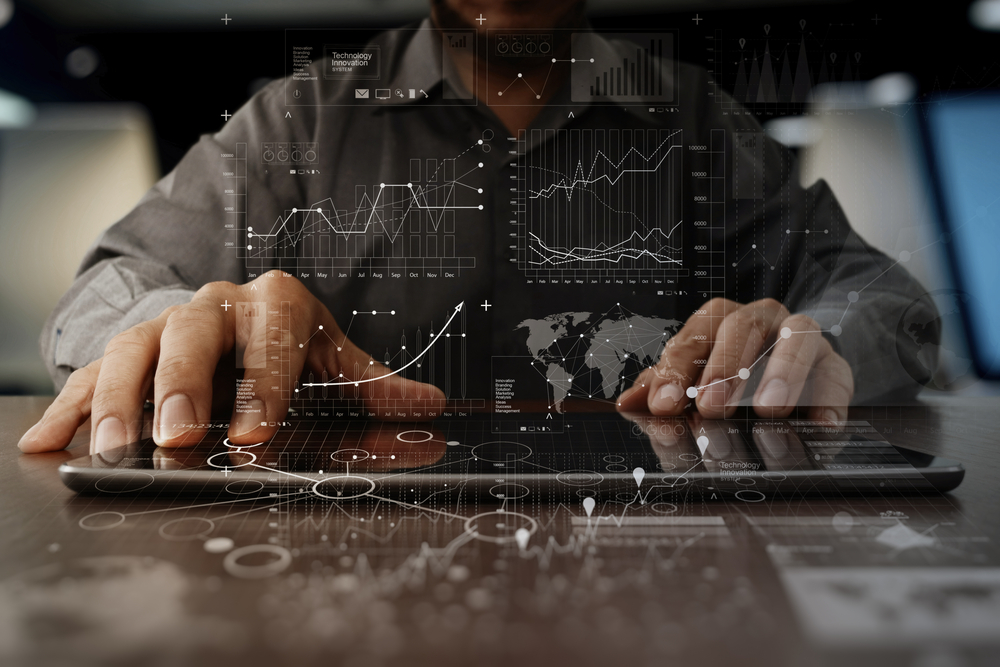 The challenges of CRM analytics
Despite all the value offered by CRM analytics tools, there are inevitably challenges that can arise during any digital transformation project. Some of these include:
Integration with existing software
Effective CRM analytics relies on centralised business data, and one of the challenges many businesses face is ensuring that all data sources reliably integrate with the CRM system, and the CRM system with the data analytics tools if these are separate. This can be a complex process, especially for businesses that have multiple data sources and legacy systems in place, and needs to be carefully considered when looking to migrate to a new system or implement new analytics software.
Relies on centralised data
The fact that successful usage of CRM analytics relies on this centralised data brings about another challenge is ensuring data quality and consistency. Data needs to be cleaned, and standardised to ensure that it is accurate and consistent for end users. Implementing the right data governance guidelines and processes is the best way to support this, which can be a time-consuming process, and businesses need to ensure that they have the necessary resources and expertise in place to deliver on this.
User adoption and change management
Introducing new CRM analytics tools and processes may require changes to current workflows and will require the buy-in of end users to fully adopt new analytics practices. Ensuring that the team is trained and comfortable with using the CRM analytics tools and see the value in incorporating them into their day-to-day operations can be a challenge but is achievable if planned well and accounted for in the early stages of implementation.
How to find the right CRM analytics tool
When looking for the best CRM analytics tool for your business, there are some key questions you should be asking to ensure all of your requirements are covered:
What are your goals of implementing this new tool, and do they align with your business goals?
What type of data do you need to analyse and visualise, and does the tool give you a full 360 view of the customer in its reporting?
How easy is it to integrate with your existing systems and processes?
Does it meet your capacity and security requirements and can it easily be scaled to meet your future needs?
What is the end user experience like and does it have a steep learning curve?
How reputable and reliable is the software provider and what support can be offered to support during implementation?
What functionality is available within the tool? Salesforce CRM Analytics as an example offers extensive automation and AI modelling - how valuable are these features for your teams?
Get started with CRM Analytics and get all of your customer data in one central place
Get started on your journey to unlocking powerful insights hiding within your existing business data and discover the value of CRM Analytics for yourself during a free interactive demo.
Explore how you can get a comprehensive view of your customers and every interaction they have with your business, guided by one of our expert team.