Shift towards the cloud
Well over ten years ago, when the cloud revolution started, most companies were still in the scenario of having a dedicated private data centre or working with a regional locally based hosting company. The first things that started moving to the cloud were critical apps like your email solution (Office365, Google suite, ...).
But when it came to data and analytics, mostly there were very heavy on-premise data centres, with expensive storage costs and a traditional Business Intelligence solution like Oracle, Business Objects, and MicroStrategy running on top of that.
Experimenting with cloud solutions

Together with a former colleague we tried to launch a service back then which we branded Clevver (yeah, double v typo ;-)) The model was that it was running on a PostgreSQL shared data warehouse, ETL powered by Pentaho Kettle with an OEM branded MicroStrategy BI layer on top of that. For only €10 /month, early in the age of subscription licensing, we offered viewing of dashboards and a full DWH solution to the market.

Whilst having a handful of key customers, we were too early, too soon, and found it increasingly hard to reassure on security and moving customers data into our datacenters. Nevertheless, it was a fun and fantastic learning experience that helped me build Biztory many years later where I fell in love with Tableau, Snowflake, and Fivetran.

Geoffrey Smolders
Co-Founder & CEO
Biztory
Don't let your mind become clouded by myths.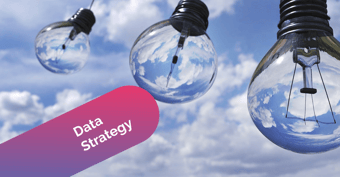 Fast forward to 2022. I'm convinced we would be in a different stage and see the shift from companies moving all their data and analytics into the cloud. It's something we at Biztory like to call wall-to-wall deployments with Tableau Online and Snowflake.
Here are the myths you definitely shouldn't worry about.
Myth 1: Cloud is more expensive than your on-premise data centre
When taking a look at initial pricing, yeah, sure. Cloud will feel more expensive than the on-premise solution. But there's more to it. These systems have an unparalleled uptime which heavily reduces your need for FTE's to manage and maintain your on-premise data warehouse or analytics.
Combined with services from providers like us that include Managed Services packages with cloud, you'll notice that outsourcing your Modern Data Stack will effectively run cheaper as it scales.
Myth 2: My data won't be safe
Untrue. Providers like Snowflake and Tableau take great care to go very deep and thorough in managing security. This is security at scale for countless users and terabytes of data being well managed in a highly secured and perfectly manageable environment.
If you add the capability of Data Sharing from Snowflake in there, that allows you easily to share specific pieces of your data, safe and secure with anyone outside your organization, you'll be able to be without stress on where your data lives. And even that, you can decide where to host.
Myth 3: I'll get locked into a few vendors
I would disagree. Solutions like Snowflake allow you to choose where you deploy: Amazon, Google Cloud, or Azure. There is no goal for them to have you locked into their solution. Snowflake speaks a perfect SQL language so that any front end can connect it, and it's perfectly possible to migrate to other DWH solutions if you want to do so. But why would you? :-)

So, in conclusion, if you are considering outsourcing and taking the worry away of having your analytics on-premise, you should definitely have a chat with us. We are witnessing dozens of customers making a move and helping them understand that the Modern Analytics stack can run fully outsourced in the cloud, with a managed service, without a worry.


Empower your organization
Biztory has strong relationships with its partners (Tableau, Fivetran, and Snowflake) that offer cloud solutions and played a key part in Biztory's success. I'm more than happy to talk you through the advantages to work with each of these platforms.

Geoffrey Smolders
Co-Founder & CEO
Biztory
---
Discover other content