Vendors & love stories

It was early 2014, when I actually felt butterflies in my belly when I saw Tableau in action. My non-IT friends looked at me a bit strange when I tell the story of why I started writing a commercial business plan for Biztory that was born in 2015.

But to me, that's an important factor. Love what you sell and love what you do. I've always been passionate about Business Intelligence and analytics but Tableau really gave me this unique energy to do something creative and change companies mindsets on how to implement true analytics.
There was always a vision
Now almost six years later we've come across over 500 use cases and have implemented much more broader stories than Tableau only. We've helped set up Data Warehouses, Lakes, write complex SQL, rework ETL scripts, define architecture, talk about data-driven strategies and support full deployments that sometimes ran well over thousands and thousands of users.

Something started to feel off. Our team is knowledgeable on data and integration technologies like SSIS, BigQuery, Redshift, Athena and much more but we don't really talk about them in our go-to-market.

When the team started to get involved in projects that had Snowflake and Fivetran included it captured my attention. With Snowflake being a revolutionary Data Cloud, and Fivetran showing how true data integration should work in the modern world.

My heart skipped a beat again. Finally, I came back to that vision and strategy we defined in 2015 when working on the next years for Biztory. We want to be a full-stack data strategy consultancy partner and help deploy digital analytics strategies for our clients.
| | |
| --- | --- |
| | |
I'm excited to feel those butterflies again, we've built and deployed the expertise over the years but now we can truly start advising companies on our preferred way: Fivetran -> Snowflake -> Tableau.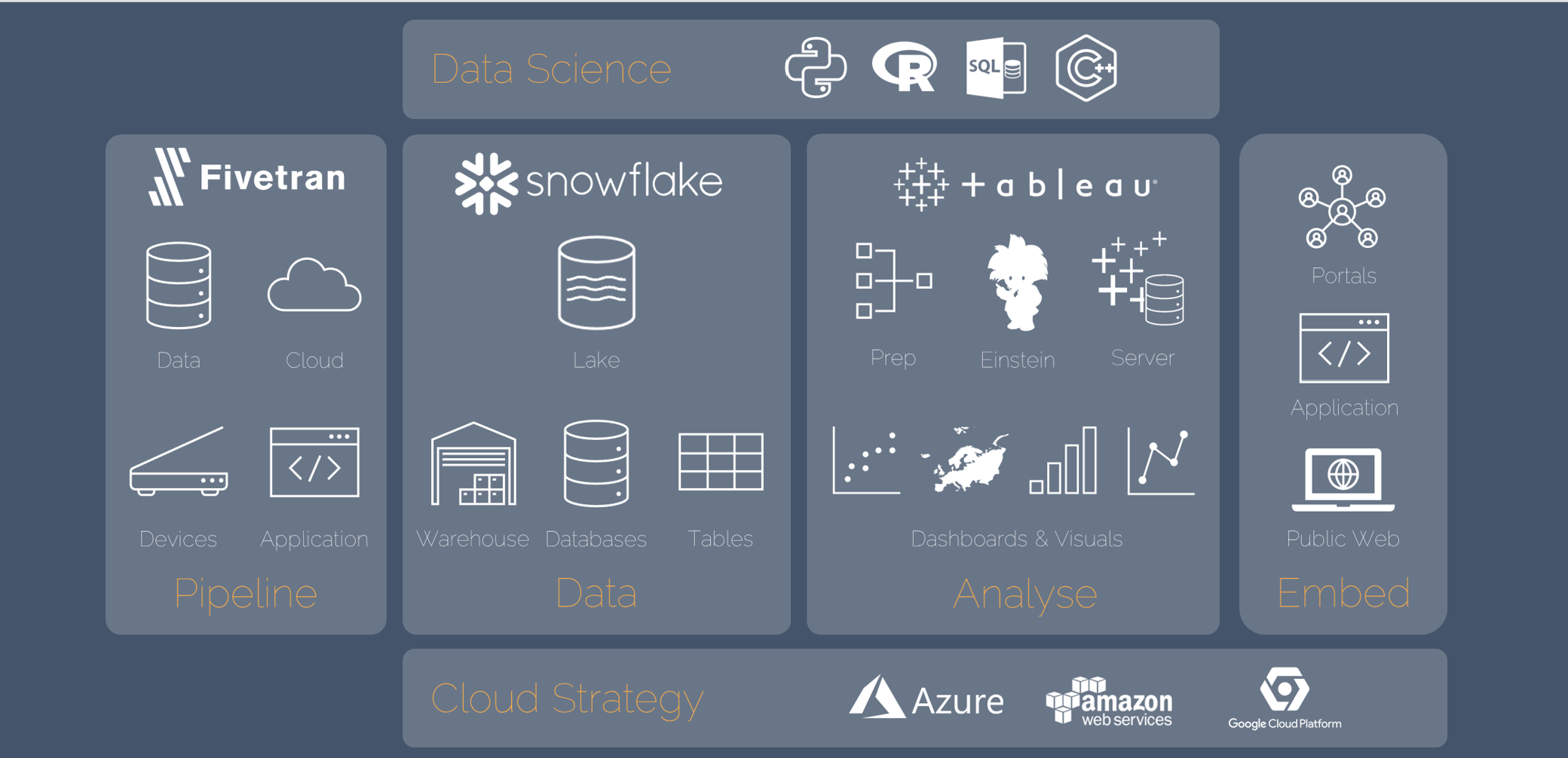 Refocus your time with the help of Fivetran & Snowflake.
The value your data holds only surfaces through analytics & insight. By cutting down the time and effort required to operate data pipelines you can reallocate the capacity to do the things that matter most to your organisation, seeing & understanding your data.
We'll gladly show you how Fivetran & Snowflake will save you time and resources, make your data engineer's life easier and finally provide a stable and scalable solution to data pipelining. You can always start a free trial, just get in touch with us and we'll hook you up!

Nicolas Beunen
Account Manager
Biztory
---
Discover other Fivetran content